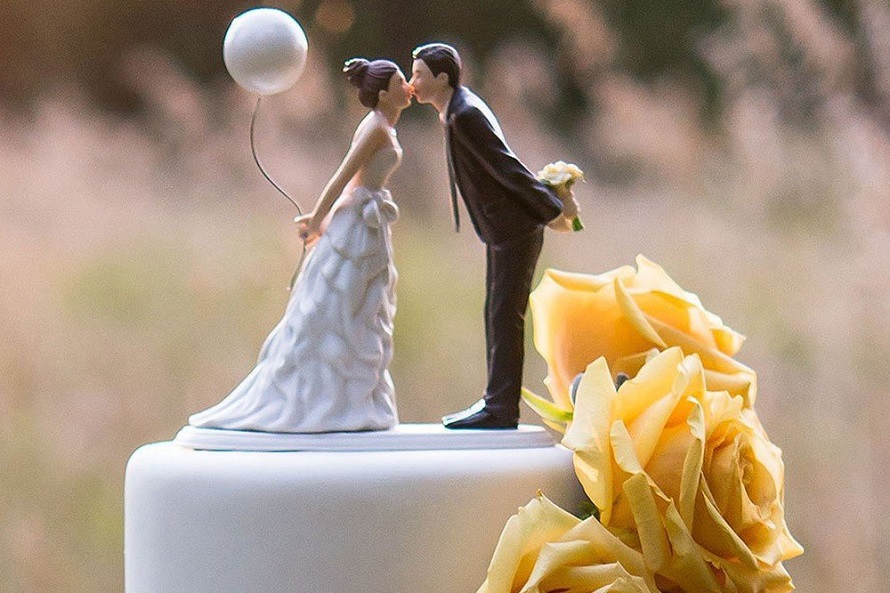 Even the smallest detail can make a huge impact on the feel of your wedding. As you're making decision after decision for your big day, one of these important details will be the wedding cake topper. With thousands to choose from, picking the perfect wedding cake topper probably feels daunting right now, so we've put together a few great tips to help you out.
Choosing Between Modern and Classic
While wedding toppers used to all look the same, these days you can find toppers of all styles. The old classics are still available, but you can also find wedding toppers that show zombie couples, sports-related fun, humorous situations and even toppers that aren't people at all! Rather than spend hours searching for the right topper, consider what you want first and then start looking. Otherwise you may find yourself overwhelmed with possibilities!
Consider Your Theme
When deciding whether to go classic or modern, consider the general theme of your wedding. If you're hosting an elegant black-tie affair, you can still showcase your unexpected side. Top your cake with a gorgeous fleur-de-lis or these contemporary love birds. A brushed silver monogram will always complement your cake beautifully. But if your event is laid-back and casual, you do have more leeway for fun. The choice is yours!
The Practicality of Your Topper
With few exceptions, your general wedding rule should be to keep everything practical! When it comes to wedding cake toppers, consider the space. Check the height of the cake topper to ensure it will fit. Check with your baker to make sure what you've chosen will work with the cake design. And choose a topper that fits in with your cake style. A cake that showcases flowers will look beautiful when the theme continues to the topper.
Plan around your wedding theme and the design of your cake while taking into consideration your personalities. When perfectly picked, your cake topper will be something your guests will remember!
Looking for the perfect cake topper? We've got it!