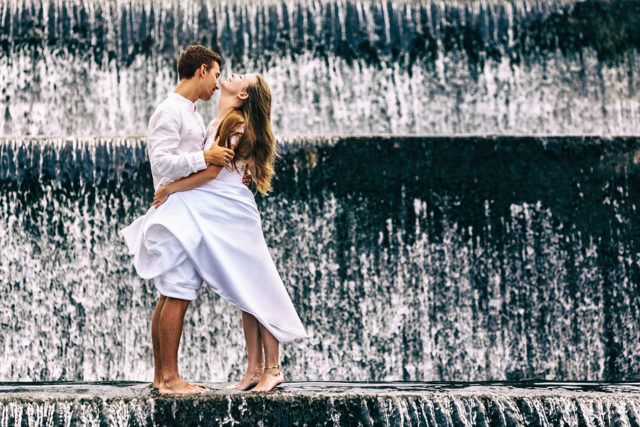 A classic, romantic wedding celebrates your love story by combining time-honored traditions with the unique touches that make your relationship special. From fragrant bouquets to sparkling lanterns—read on for some ideas to plan a romantic wedding worthy of royalty.
Let your venue do the work for you
It's hard not to feel romantic when you're dancing the night away at a fairytale castle, historic mansion, vineyard, or beautiful flower garden. So if you're able to book a naturally atmospheric venue, you're already three steps ahead. Reflect on the particular kind of romance you want to evoke: do you dream of escaping to the Italian countryside? A vineyard might be your first choice. Do your ideal wedding photos feature crystal chandeliers, grand staircases, and ornate sculpture? Find a historic mansion that reminds you of Jane Austen. Regardless of your chosen venue, there are additional steps you can take to add even more romance with…
Sparkling lights, candles and lanterns set a romantic atmosphere
Imagine a soft, warm glow from hundreds of lights enveloping you and your guests. Lights are absolutely essential to creating a romantic mood. You can keep it simple with classic votive candles and tealights, or consider slightly more elaborate options such as these gorgeous floating candles carved into roses. If your reception will be held on a patio, in a barn, or outdoors, string some lights up in the trees and rafters. Lanterns make another excellent addition to your romantic décor, lending a touch of old-fashioned charm.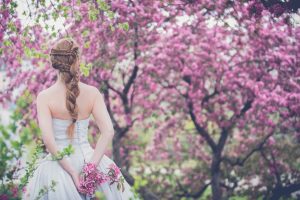 Delight your guests with "scentscaping"
What exactly is scentscaping? Akin to aromatherapy, it involves evoking a mood through aroma, using essential oils, scented candles, or fresh flowers. Consider the mood you want to create and blend your scents accordingly. For instance, lavender is calming, gingerbread spices are warm and inviting, and peppermint is invigorating. You can also select fragrant flowers—such as freesia, eucalyptus, lavender, or roses—for your bouquet and table centerpieces. One word of caution: don't go overboard, especially in an indoor venue. Scents should be subtle and tantalizing, not overpowering.
Enjoy a decadent feast
Your menu should of course reflect your personal tastes, and you have plenty of options when it comes to throwing a romantic feast for your guests. For example, if you and your partner first met on a dinner date, why not recreate that meal? Or you can incorporate some traditional aphrodisiacs, like oysters, chili peppers, chocolate, coffee, honey, pomegranates, or even arugula! This unassuming herb is not only delicious, but was also thought to be a potent aphrodisiac by the ancient Romans.
image credits: Bigstock/Tropical studio, Unsplash/Anne Edgar