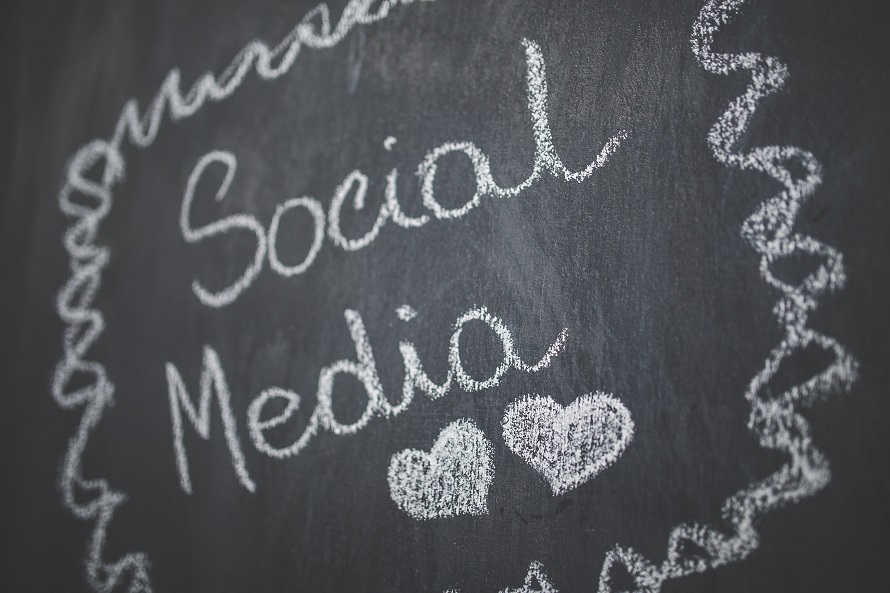 Social media has found its way into almost all aspects of modern culture, and weddings aren't an exception. Of course, from the engagement through the reception, you should communicate with your guests how much of your wedding experience you want on social media, and they should respect your wishes. But even if you're not a Facebook, Twitter or Instagram expert, there are lots of fun ways you can incorporate social media into your wedding, and we're sharing a few of the best!

Digitize Your Save-the-Dates
Buying, addressing and sending out save-the-date cards months in advance used to be necessary if you wanted your guests to clear their calendars for your event. Save the expense and time and go digital! With the advent of social media, save-the-date cards are no longer necessary. Create a save-the-date Facebook group or evite, and you'll have faster responses and easier follow-up.
Most guests will still appreciate paper invitations for the wedding, though, so save the online groups for save-the-dates and smaller wedding events like the bridal shower and rehearsal dinner. Of course, thank-notes should always be handwritten and mailed in a timely manner!
Pro Tip: Make sure your guests understand that their RSVP is still necessary!
Create a Wedding Hashtag
You've probably already experienced friends creating their own wedding hashtag for Facebook, Twitter or Instagram. You might have thought the idea was cheesy, but a hashtag can actually serve as a useful tool! Ask your guests to use your unique hashtag for the pics they take at your wedding, and they'll be easier to spot and share on social media. Just make sure to have the hashtag posted in a few places at your ceremony and reception so guests will know what to tag their images!
Pro Tip: Get the social media activity started by asking a friend to post using the hashtag a few times!
Design a Wedding Website
Wedding websites have been around for what seems like forever, and that's because they're great tools for making all your complex arrangements available in one place. Wedding planner sites like The Knot have free, easy-to-use builders that look professional. Use your website to list your ceremony and reception venues, dress code, registry information and tons more. You can also upload your engagement pictures and share your wedding pictures after the event.
Pro Tip: Older folks can still have a tough time navigating the internet, so do make sure that you have an alternate way for communicating to them!
Whether your wedding will be a small, intimate ceremony or a giant, extravagant bash, social media is a great tool for sharing info before your event and the memories when it's all over.