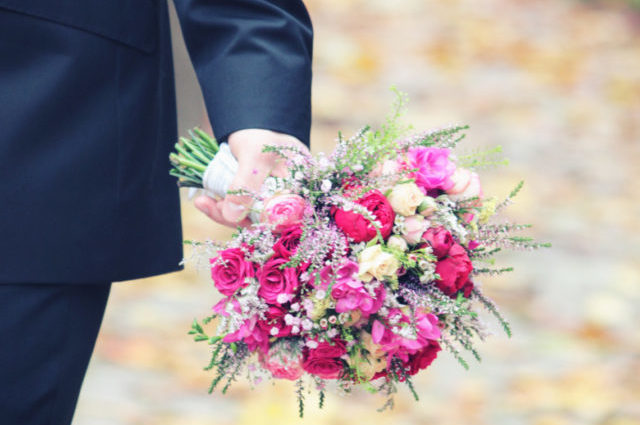 Whether it's Valentine's Day, a birthday or an anniversary, flowers are part of almost every celebration in the world. Any event is enhanced by beautiful floral arrangements. But with so many florists and floral shops out there, how do you know which one is best for you? Here are some tips to make sure you're choosing the best florist for your event.
Set A Budget
Simply put, flowers can be expensive. The final dollar amount for your event will depend on how elaborate your arrangements are, what flowers you choose and where you live. Floral costs can range from a few hundred dollars to as high as several thousand. If you choose a rare or out-of-season flower, be prepared to pay!
The best first step you can take is to decide on your budget, and stick to it! Get firm estimates from the potential florists you interview. But don't be afraid to have a back-up choice in case their final proposal is more than your budget.
Find Your Style
A florist's work is by definition visual, so ask for samples and pictures of their work. You'll be able to confirm your florist's decorative style is right for you and that they have the skill level you need. If they don't have pictures to share, that's a red flag.
Of course, you need to know your style first! The florist's look book can also help with this. Is your preferred style classic/formal? Minimalist? (If so, you could save some money!) Or do you prefer the charming chaos of "Anything goes!" so long as it's pretty?
Wherever you land on style, commit, and be consistent! And don't focus so much on the flowers you forget the flower holder. Choose vases and floral stands that won't clash with your overall theme.
Do Your Homework
Learn how much the services of a good florist go for in your area. Look for bargains, but the cheapest service is not always the best. If the quote seems too good to be true, it probably is. Pay attention to local word of mouth as well. When someone is thrilled with the flowers at their event, they won't hesitate to tell you about it!
Did you love the flowers at your event? What were they? Share in the comments below!