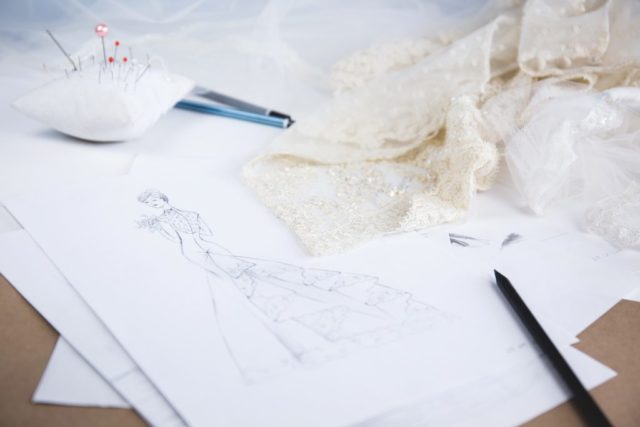 From an opulent Great Gatsby wedding, a more traditional Roaring 20s theme or something in the natty style of the 1960s, a vintage wedding is all about making what's old seem new again. Although the vintage theme is quite popular, there's no shortage of ways to put your own stamp on a vintage wedding.
Wondering where to start? There are tons of little touches that will make your event perfect, but hit these three main areas, and you'll be throwing the vintage wedding of your dreams.
What to Wear, What to Wear?
Dressing the part is important when it comes to dating an era, so you'll need to put some time and thought into making sure the wedding party looks the part. Your budget will dictate how closely you can re-create the time period you're aiming for. But keep to the style as closely as possible, and try to make choices that won't undermine your visual narrative.
You also have the opportunity to decide if you want family members, and even guests, to wear period attire. Although you probably won't be able to get every guest on board, some will find the idea fun and charming. If you do want others to participate, provide them with suggestions, websites and images to help guide them.
Setting the Scene
The decorations are probably the best and easiest way set the tone for the era-specific atmosphere you're looking for. Everything from the flowers and the grander design all the way down to knickknacks at the guest tables can speak to your larger theme. Depending on what version of vintage you're going for, you can choose more classic centerpieces, flower arrangements and even place card holders.
Don't Skimp on the Cake!
The final piece that's central to any wedding is the cake, but at a vintage wedding, the bar is raised. Your choice of cake—and how it's presented—should tie into your vintage wedding theme. Look at your cake stand, serving set and cake topper as the final touch. As for the cake itself, make sure you choose a baker with the skill to execute your vision. You might even want to spend a little extra for a test cake so you're not disappointed on the day of.
Whatever era and style you're a fan of, we know your wedding will be beautiful!