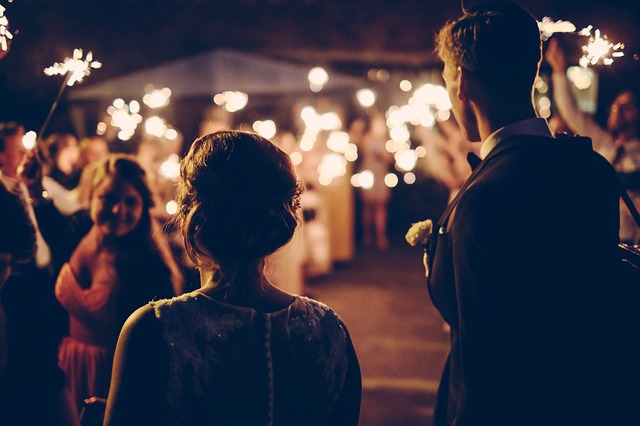 Your wedding reception is the first celebration of your new life together, so spirits should be high. Since this event will hopefully be one of the most memorable in your life, we're sharing three things you should definitely avoid at your reception!
A Low-Energy Reception
Receptions are full of excitement, and one quick way to kill that buzz is to move toooo sloooow. You want guests to relax and have a good time, but a reception isn't a regular party. A great MC will help people stay engaged. Interactive activities like photo booths, games and, of course, dancing are great ways to keep the energy up. Think about what you like to do, and see if you can put your personal touch on some fun activities for your reception.
Letting the Kids Get Bored
Where there are kids, there's always the potential for boredom, tantrums and other behavior that can distract from the good time. Give them something to do, and their parents an opportunity to enjoy themselves, by providing a few toys or special activities. Coloring books, board games or even dollar store toys will make the evening easier for little ones. Don't underestimate how long a simple bottle of bubbles can keep kids occupied!
Forgetting that Safety Comes First
Whether it's fire safety or making sure everyone has a designated driver, make safety a priority. (Check out our wedding sparkler and candle safety tips here!) Always check with your venue to make sure they are in compliance with the required safety regulations. And double-check the reputation and licensing of your caterer! No one wants your wedding to be remembered as the one where everyone got food poisoning. Last, make taxi info easily available for anyone who may have had a little too much fun and can't safely drive home.
When you're planning a wedding reception, a lot can go wrong, but many safety issues can be foreseen and avoided. With the worst-case scenarios planned for, your reception will go off without a hitch.