Decorating for Christmas banquets can be exciting! There are so many ways to make any venue look festive. Décor is very important because it will set the mood for the gathering. No matter how large or small your banquet may be, you can build a setting that will impress attendees for years to come!
Candlelight is a Christmas Staple
Candlelight is a must-have on the holidays. There's something enchanting about the warm glow of a flickering flame when it's cold outside. Traditional wax candles look gorgeous, but can be a hassle with open flames and melted wax. If you want to keep it simple, try mechanical candles or flameless candles. These are especially handy if your banquet will be a recurring event because both types are reusable. You may find that you save money in the long run by going with an alternative luminary!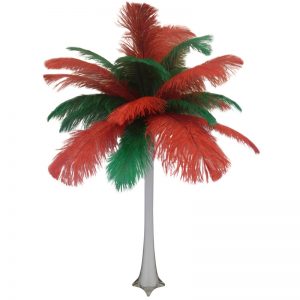 Easy Christmas Centerpieces that Look Spectacular
The centerpiece must be carefully chosen because this will be the crowning jewel on each banquet table. If you want to keep things simple and get a perfect display, consider using ostrich feather centerpieces instead of fresh flowers. They can be reused and you can choose custom colors that fit the occasion. Try gorgeous red and green ostrich feathers or do something modern with white and blue!
Reflect on the Memories with Mirrors
Mirrors are another great way to add detail to your Christmas banquet. They create a solid reflective surface that can make rooms look bigger and doubles the shine of lights and other nearby objects. Centerpiece mirrors are a great choice because they are convenient, durable, reusable and look amazing under any kind of décor. Use them with your centerpiece or experiment by placing them under Christmas ornaments, Poinsettias or candy canes!