Some couples and event planners find themselves torn between traditional wax and wick candles and modern flameless candles. While you may feel compelled to go with the "real" thing, there are actually many appealing benefits that come with the flameless version.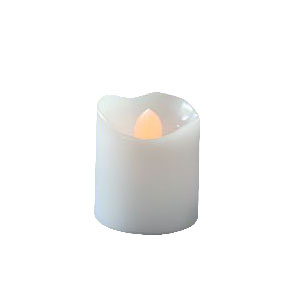 Flameless Candle Benefit 1: No Flame Means No Smoke
A candle that doesn't need a flame won't produce smoke. Smoke can be unpleasant to smell and can actually be harmful to anyone with a weak or compromised respiratory system. Guests with asthma and other conditions will be much more comfortable when they don't have to sit next to a smoke-producing flame.
Flameless Candle Benefit 2: Flameless Candles are Safer for Big Events
No flame also means less risk for you and your guests. Wax candles require an open flame that could burn nearby objects. If a candle is accidentally knocked over, it could catch linens and paper items on fire. Flameless candles also produce no hot melted wax, which can cause burns on skin.
Flameless Candle Benefit 3: Reuse Your Flameless Candles Again and Again
Flameless candles can be used repeatedly and always look just as good as they did during the first event! The candles don't actually melt, which means there's no mess to clean up and they always maintain their shape and size.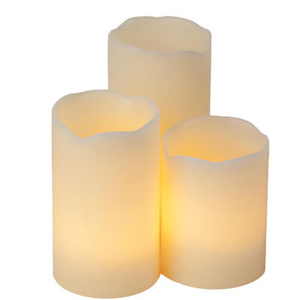 Flameless Candle Benefit 4: Flameless Candles Fit Most Candle Holders
Modern flameless candles are designed to fit most similarly sized candleholders. For example, if you have flameless tealights, they will fit into candleholders designed for tealights. Many different sizes and styles are available, including pillars, votives and many more so you can always find the right flameless candle to go with you existing décor.
Flameless Candle Benefit 5: Enjoy Intimate Lighting without a Flame
Today's flameless candles are designed to recreate the look of a real flame so your guests get the same experience. Some even flicker and include faux melted wax around the outside. You can enjoy all the benefits of flameless candles without sacrificing visual appeal at your wedding!