Whether you're planning a wedding, a ten year class reunion, a family reunion, a mega birthday party, a retirement party, a going away party, or any other big event, budget considerations are always a major part of event planning. Many people mistakenly think that they have to pay an arm and a leg to put on a great event, that the best decorations have to be expensive decorations, or the venue has to cost a fortune. But none of this is true!
You don't have to spend a lot of money to put on a truly fantastic event. Great events can be had on a budget, and here are some tips to help you stretch your event money further and be able to have a really wonderful, memorable occasion.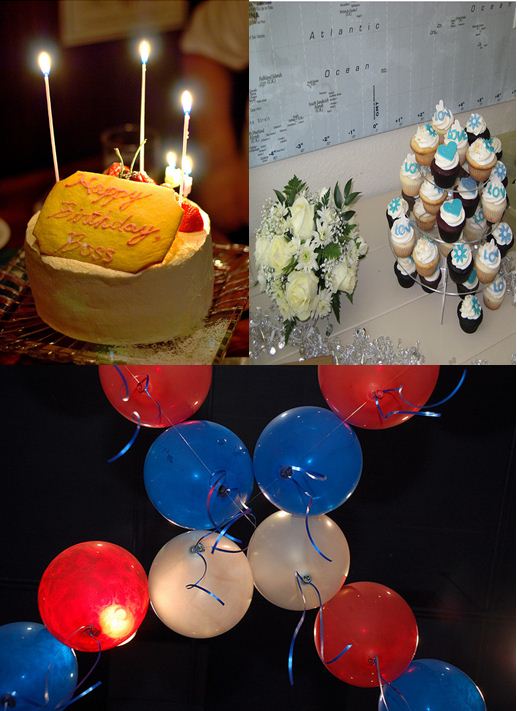 Make Lists
List everything you would like to do, have, and serve at your event, including where you would like to hold the event. Make a rough estimate how much each of these things will cost and how much the total will be. Is this amount reasonable for your budget?
Know the necessities
If the total amount of your ideal list is greatly higher than what you can afford, start taking out the things that you don't absolutely actually need to hold the event. Maybe you can add them back in later if cost allows.
Brainstorm your options
Instead of spending money to rent out a special facility, such as an entire bar, restaurant, nightclub, etc., brainstorm some alternatives. Could you hold your event at your house or a friend's house? Do any of your friends have a really awesome home that could be a great venue for a gathering, such as one with a large backyard, a basketball or tennis court, ping pong table, pool table, swimming pool, backyard fire pit, etc.? Offer to pay them some money, take them out to dinner or spot them some of their favorite beers to host your event at their place.
Rethink catering
Bring your own food and beverages instead of using a catering service. You could make it a potluck, or a barbecue where you provide all the sides and others bring their own meats, or the other way around.
Buy in bulk
Buy supplies such as food, decorations, and invitations in bulk. Purchasing things in bulk may result in wholesale prices.  It's totally the way to go, especially if you're having a large event.  You can even purchase things like wholesale tablecloths, party favors and candles in large quantities.
Think within your circle of friends
Hire friends or offer an exchange of service to friends that have special talents such as playing an instrument or who have a band. This will save you money on entertainment instead of hiring an outside group. Also recruit friends or family that have unusual talents or interest such as making balloon animals, decorating for a living, or has access to a big rig truck that could be used for hauling bulky items to your venue.
Rent when you can
Instead of buying expensive and awkward helium-filled balloons from the store and having to get them in the car and to your event, you could rent your own helium tank and balloons for simple and economical decorations.
Ask for donations when appropriate
If appropriate, ask any local schools or churches if they have things like tables and chairs that you can borrow for free or a small donation.  If you are putting on an event for a charity, people may be more than willing to donate services or money. Community centers are also a good place to check. You can also ask about things like lights, display items, serving items, etc.
Did we miss some essential budget planning tips? Feel free to add them in the comments below!