It's a new year and everyone is excited for what's in store. The freshly unwrapped calendars are starting to fill up with save the dates and celebrations, commencements and weddings, baby showers and bachelor parties, conventions and conferences.
Here are six event planning trends that are hot and fresh for 2011: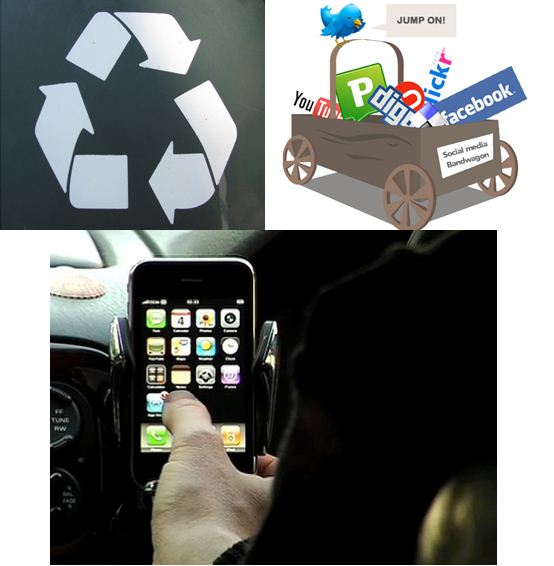 1. Go Social.
In 2011, you must have the ability to communicate easily and openly with everyone at the event, even while the event is going on. For example, a screen with a running bunch of real-time Tweets about the event, feedback on what a speaker has said or the topic at hand.
2. Giveaways, giveaways, giveaways!
Better giveaways, keepsakes and souvenirs from an event. Everyone loves free swag, and now that it's easier than ever to customize a huge number of items for a company or event, a lot of people are getting in on bigger and better souvenirs and giveaways than the old pen and pad of paper. Things to watch out for in 2011 include fun and useful goodies like blankets, backpacks, sport and water bottles, high quality coffee mugs, first aid kits, hand sanitizer, digital photo frames, and more.
3. Forums and meet ups.
Instead of the old model of one person talking in front of hundreds from a one-way communication road, a lot of events are going to be designed around the idea that people are very used to being able to interact with everyone on a more personal level. This includes the "big wigs" of companies and events that were previously less accessible. Expect more round table events, informal meet ups instead of lectures, and other ways that gatherings can be more interactive and less static.
4. Greener decorations.
No, not the color! Happily, a lot of people are becoming increasingly more aware of the needs of the environment and how we can directly affect and preserve it. The streamers will be more likely to be made of recycled paper, the balloons less likely to be let out into the sky to float away and ultimately end up in our waterways and fields. Many decorations will be saved to be re-used, like flameless candles, by the event planner later, or passed along to a friend who can use it instead. And worst case scenario, the ones that are thrown away will likely be put into the recycling bin instead of just trashed.
5. Everything will be mobilized and digitized.
From the announcement and invitation on Twitter, Facebook, and on the event planner's personal blog to the follow up posting of photos and videos from the event, everything will be found in digitized form and easily carried with you on your mobile phone. You'll be able to find and save all the details you need to know including time and place as well as maps from your phone, laptop, iPod or iPad.
6. Analytics.
Because everything is digitized, it will be easy to keep track of the analytics of the event. Who came, who became friends afterward because of the event, what are their likes and interests, what other events have they gone to and where will they go next, and so on. Great help for event planners to plan accordingly for events in the future!
Have any predictions for event planning in 2011? Share in the comments below!