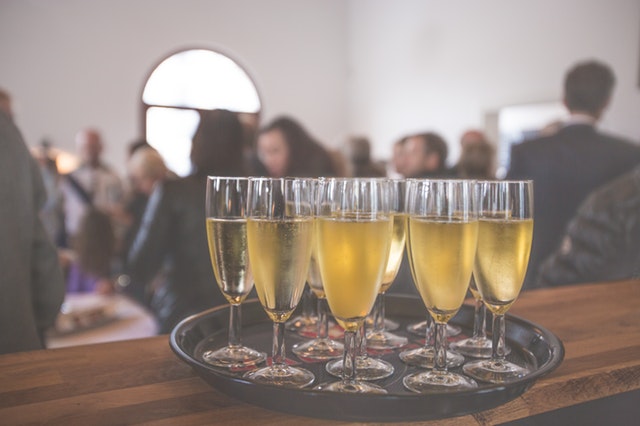 Those milestone anniversary years—10, 25, 35, 50—always seem to cry out for greater recognition, and rightly so. Everyone enjoys a good love story marching through its years of happy ending. People draw strength and hope from these success stories. And if you plan it right, an anniversary party can be even better than the wedding. How is that possible? Read on for some thoughts on what it takes to put together a great anniversary party!
Let Loose!
The first thing to understand right out of the gate is that the pressure is off. Whether you're celebrating your own anniversary or throwing a party for another couple, this is not the exacting affair that a wedding is. At this point, the wedding is in the rearview mirror. With an anniversary party, you get all the joy of celebrating the union without the wedding day stress. You can be more casual across the board: with decorations, dress and the formalities and niceties of invites. The guests of honor have paid their dues, and this party is the reward, so enjoy!
Tables: Your Canvas
While an anniversary party may be a relatively relaxed affair, that doesn't mean you can just phone in the décor altogether. At a party that lacks an actual ceremony, a cake cutting, etc., your primary decorative themes will be found at the guests' tables. Place settings and little samples of flair are always welcome, but you'll want a tasteful and eye-catching centerpiece to pull your theme together. Vases, mirrors or the always-classic ostrich feather centerpiece add just the right touch of class to your event.
Speech! Speech!
Even more so than at a wedding, an anniversary party calls for speakers. After all, there's so much more to say, with many fun-filled years now behind the happy couple. This is something you want to celebrate, so make sure you have a couple of good speakers lined up to help your gathering reflect on the good times over toasts and delicious food. Every family has the comic uncle or the talkative cousin, and this is their moment to shine!
Where else can you celebrate the joys of today, the memories of yesterday and the hopes of tomorrow?