Valentine's Day is fast approaching! If you are planning something special, then now is the time to prepare your décor. Whether you're hosting a big celebration with friends and family or something intimate with one special person in particular, you can make the occasion even more memorable with the following must-have Valentine's Day decorations!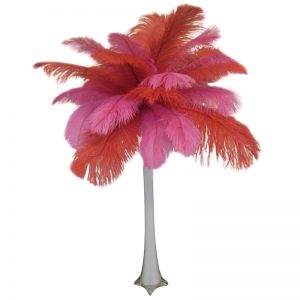 Must-Have Valentine's Day Décor 1: Ostrich Feather Centerpiece
Pamper your guests with the luxurious look of ostrich feathers and Eiffel Tower vases! Our centerpiece kits include everything you need to build a professional looking display in minutes. Check out the My Valentine ostrich feather centerpiece for a traditional event or something sultrier like our red and black feather centerpiece for something more intimate!
Must-Have Valentine's Day Décor 2: Mood Lighting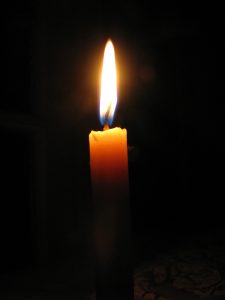 Lighting is an easy way to create atmosphere. Our convenient LED string lights will give you an easy way to add illumination anywhere! We carry an array of colors, including brilliant red! String then around structures or use them along walls or ceilings to add a more festive look to your love themed celebration. We carry a variety of lengths, including 36", 60" and 9'. Or do something different with our 7' red ribbon lights!
Must-Have Valentine's Day Décor 3: Taper Candles & Candleholders
Taper candles are a classic Valentine's Day accessory. There's something romantic about their long, tall shape and the soft light they shine on tables and nearby décor. Classic wax taper candles are beautiful, but don't forget to check out mechanical candles and LED candles. Modern designs make them look just as realistic with fewer hassles. The best part is that they typically fit inside any standard taper candleholder.
Must-Have Valentine's Day Décor 4: Flower Vase
Along with warm lighting, you also need an elegant way to decorate tables and other areas. Simple glass vases filled with flowers are a great choice. Red roses are popular, but you can get creative and choose any blossom, preferably in pink, red and/or purple (sometimes with white for contrast). Glass vases come in a huge variety of shapes and sizes so you can find the right piece to go with your preferred décor style.
Must-Have Valentine's Day Décor 5: Proper Table Coverings
It may seem unimportant, but the tablecloth is a vital part of any celebration. This will really pull your party area together and make the celebration feel more formal to guests. A simple red tablecloth will work or you can get creative by adding a contrasting overlay or square tablecloth for a stunning layered look.