So you've decided to plan a wedding…that was the easy part!  When planning a special event, the choices and decisions can be intimidating and overwhelming, but they also allow you to have fun and be creative.
The next few blog posts will discuss common dilemmas that arise when planning a special event, beginning with the choice of seasons.
Spring, Fall, Summer, Winter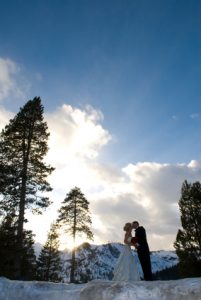 Each season offers plenty of advantages and disadvantages, and of course, the weather is always a factor.
Winter special occasions are beautiful, especially with the holidays as a background for your theme.  Colors naturally present themselves as do fabrics and flowers.  However, because of the unpredictability of winter weather, no matter where you live, you need to have contingency plans.  A friend of mine planned a March wedding in Georgia which should have been a relatively safe time of year, except for the blizzard that suddenly swept through.  However, because the event was taking place at a hotel, many guests, including the entire wedding party, had already arrived.  Additionally, because the event was in downtown Atlanta, transportation was still possible. Continue reading "Pros and Cons of Seasonal Event Planning"