Sunday, August 31st, 2014
So you are faced with a monumental challenge: marking the "coming of age" of your precious child in a manner special enough to show them what they mean to you, WITHOUT embarrassing them! That can get tricky, right?
Start by talking to your teen about what he or she wants. And listen! Kendall Kardashian would certainly agree. Consider the personality and interests of your son or daughter. Does he or she prefer to throw a big bash or to celebrate with a more intimate circle of friends? The key is not to impress, but to honor the life, character and accomplishments of your special young adult. And of course, for him or her to have fun with friends. Discuss scale, budget, invitations, time frame and rules, including parental supervision and expected behavior. Stick to your decisions even under last minute stress.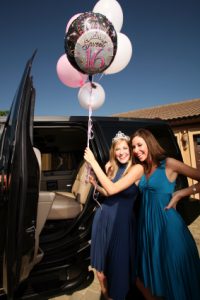 (more…)