Thursday, September 27th, 2012
Do you like to throw money away? If you do then go and rent ostrich feather centerpieces. It is one of the most rented products for weddings and I do not understand why. They are one of the worst items that you can rent. You come out much better buying them instead. Here are 4 reasons why: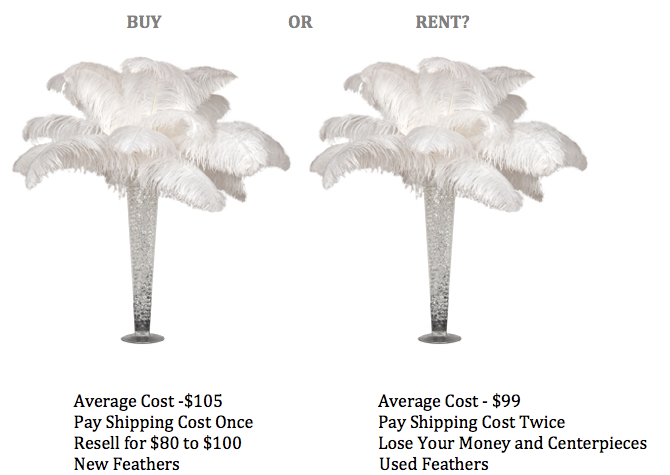 1. Rental prices are just as high as the cost of buying them.
Actually, rental prices can be even higher than the cost of buying new centerpieces. This is a no brainer. Why would you want to rent anything for the same price you can own it? You wouldn't. I know what some of you are thinking? What would I do with them after my event is over? (more…)