Wednesday, May 27th, 2009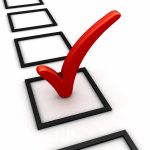 Whether you are planning an event for business or pleasure, it is extremely important to prepare an event planning checklist before you begin any type of planning. Even the simplest events can turn out to be a disaster if you do not prepare a checklist. Why? Simply for the fact that you may just forget some tiny little detail that could ruin the whole event. Or, you may get so busy that you forget to do something big, like hire a caterer! Do not let this happen to you. Take the time to prepare a checklist and you will be sure to have a successful event.
There are so many different occasions for an event that it is impossible to create a checklist specifically for your event on this blog. However, we have created a short checklist that is sure to help if you are in a pinch for time. Remember, though, this is not a detailed checklist and must be tailored to fit your occasion.
Decide event purpose
Choose a theme
Visit potential sites
Get cost estimates (site rental, caterer, entertainment, etc.)
Create a budget and stick to it
Create a mailing list
Check for date conflicts
Finalize date in writing
Get written contracts for site, entertainment, caterer, etc.
If event is outdoors, set up an alternative site in case of bad weather
Invite and confirm VIPs
Set marketing or public relations schedule
Create a press release and calendar listings
Choose a photographer
Make a list of specific pictures you want of the VIPs with certain people.
Get biographical information on VIPs
Order invitations, tickets, poster, etc.
Set up final menu with caterer